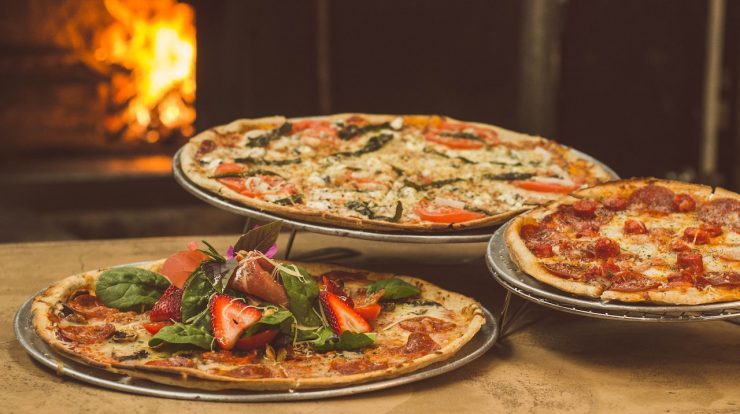 Are you a small restaurant owner, cloud kitchen operator, cafe owner, or snack center manager looking to expand your food business? Then you'll want to check out OGFood, the all-in-one restaurant online ordering platform designed to help you go online, connect with customers directly, and streamline your operations with ease.
Here's how OGFood can help you take your food business to the next level:
Your Own Branded Online Store
With OGFood, you can create your own branded online store and start receiving orders directly from customers. No need to rely on third-party apps or marketplaces that charge high commissions and limit your control over your brand and customer data. You can customize your store's look and feel, add your own menu items, set your own prices, and receive payments securely online.
Built-in Social Media Marketing
Want to promote your online store and reach more customers on social media? OGFood has got you covered with a range of professionally designed templates in multiple Indian languages. You can easily create and share eye-catching posts and stories on Facebook, Instagram, WhatsApp, and other popular platforms. No need to hire a social media manager or designer – OGFood makes it easy for you to do it all by yourself.
WhatsApp Integration
Communicating with customers is key to building trust and loyalty. That's why OGFood comes with a built-in WhatsApp integration that allows you to connect with customers directly and provide them with real-time updates on their orders. You can also use WhatsApp to receive feedback, answer questions, and upsell your products and services. Plus, you can save time and reduce errors by sending order info directly to your chefs and other staff members via WhatsApp.
Integrated Rider Management System
Managing deliveries can be a headache, but not with OGFood. The platform comes with an integrated rider management system that helps you assign and track orders to your delivery partners. You can see their real-time location, receive delivery confirmation, and manage payments seamlessly. No need to use separate apps or phone calls to coordinate your deliveries – OGFood makes it easy for you and your customers.
Affordable Pricing Model
Last but not least, OGFood is affordable for small food businesses like yours. It comes with built-in e-pos. You can sign up for the platform for just Rs. 499 per month and enjoy all the features mentioned above. Plus, you can pay as you go, without any long-term commitment or hidden fees. You can also cancel or upgrade your plan anytime, depending on your business needs.
So, are you ready to take your food business online and grow? Download & Sign up for OGFood App today and start seeing results in no time. You'll save time, money, and headaches, and focus on what you do best – cooking delicious food and delighting your customers.