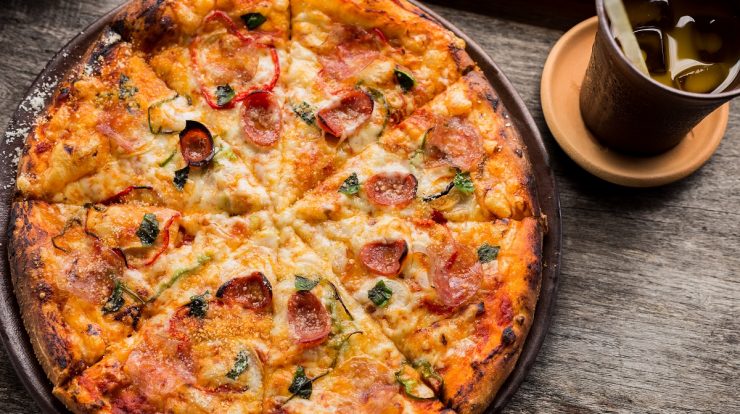 Food apps made it more convenient to order food but also created issues for restaurants. Here's how food delivery apps have changed the game for restaurants.
As COVID-19 swept the world and people were forced to stay indoors during the lockdowns, many businesses shut shop, but some businesses, like the food delivery apps, have thrived and grown.
After all, food is something we can't live without and, even before the pandemic, food apps that deliver piping hot food to our homes offered us the chance to save time and effort in preparing food ourselves.
This article lists the ways in which food delivery apps have brought in the convenience technology that helps their customers save time and effort, namely by making it fast and easy to choose, order, purchase, enjoy and re-purchase food items.
But do food delivery apps really help restaurants and how have food delivery apps changed the game for restaurants? Despite all the benefits of food delivery apps, there are also many disadvantages of online food delivery apps starting with how food delivery apps make money.
1.   Steep fees cut into restaurants' profits
The food delivery apps business model is based on playing the middleman between the customer and the restaurant or food startup. Online food delivery apps make their revenue by the commission they get on each order.
So how much do food delivery apps charge restaurants? Most food delivery apps charge their customers a service fee and also charge the restaurants a percentage of the bill – usually from 15 to 40% – which comes out of the restaurant's profit margin.
This means the restaurant has to pass that cost on to the customer and that is one reason why ordering on food delivery apps is so expensive. According to the Wall Street Journal, consumers often pay too much for the price of convenience in food delivery.
2.   Brutal competition is forcing restaurants to close down
Another impact of food delivery apps is that the food apps discount their offers to compete with other food delivery apps, often making it impossible for the restaurants and small food businesses to earn a profit at all.
This brutal competition between food apps has put restaurants and small food startups in a precarious position and forced many of them to shut down. So, online food delivery apps are actually hurting the restaurant business more than helping them.
If you run a restaurant or home kitchen, you know you don't make much profit by doing business with food apps that work with this business model, but because of their popularity, you're probably forced to partner with them.
3.   Food delivery apps refuse to share customer data with restaurants
But that's not the only problem with food delivery apps. Another huge issue is the sharing of customer data with restaurants, something that food apps are not willing to do.
Food delivery apps control all the data about the customers who order, where they order from, what their preferences are etc. They do not share this data with the restaurants, thereby preventing them from being able to customize their menu or offers based on customer feedback.
In fact, when NYC recently passed a law requiring food delivery companies to share consumer data with the restaurants they deliver for, DoorDash sued New York City, claiming that it violated customer privacy and let restaurants compete unfairly.
So is the food delivery apps business heading towards killing all local restaurants or food businesses? Which food delivery apps are best for restaurants? Are there new food delivery apps that operate with a different business model?
Yes, indeed! OGFood is one of the new All-in-One platform food businesses, that was designed to help nearby restaurants and food businesses provide direct and easy service to customers.
What makes OGFood better than other food delivery apps?
As part of the OlaGate super-app ecosystem, OGFood helps restaurants, cloud kitchens, or home kitchens of any size take orders and accept payments online at a fraction of the cost you pay to food delivery apps.
Here are some of the benefits it offers food businesses and restaurant owners:
OGFood gets their menu online with order processing, review, and feedback
OGFood also comes with a built-in POS, which means restaurant owners don't have to invest extra in a separate POS
All three types of orders – online, on-call, or walk-in – can be processed in a single window.
OGFood offers self-control parameterized discounts and coupon offers
Restaurants control and own their menu and prices.
Restaurants have the benefit of Real-time menu management. i.e. the food item can be marked unavailable immediately if you run out of an ingredient. 
Most importantly, the restaurant has full access to their customer data with the ability to connect with the customer directly.
Get access to customer data analytics so you can manage your menu and offers more efficiently.
Restaurants can access built-in digital marketing features that allow them to post on Facebook and Instagram right from the OGFood app.
No one can deny the importance of food delivery apps in the food industry today. OGFood is the best food delivery app for both restaurants and customers because it allows customers to order directly from their favorite restaurants at a lower cost.
It also helps neighbouring food businesses to prosper and become more profitable while managing their entire business from a single app for a fixed, low monthly cost. So, register your food business or restaurant, set up your menu, and get it online in a few clicks with the OGFood app today!