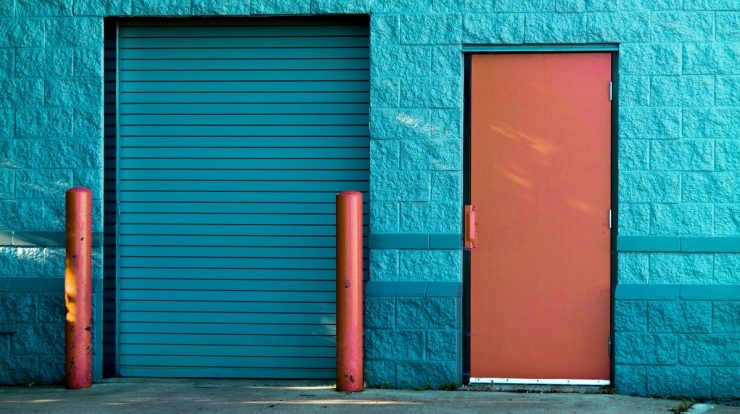 Dark businesses and stores are being erected by online delivery applications in various communities and neighbourhoods. That is a strategy to sell you but not to serve you! Online delivery apps are in a race to grab you and rip you off gracefully. But only your local businesses can win you.
Your neighbourhood or your community is a vastly extended locality beyond your home and neighbours. It consists of many businesses that provide value-added products and services. But the story doesn't end here. The lives of individuals and businesses intertwine as they collectively grow hand in hand. So a sense of inclusivity and collectivism fuels a community.
A dark store or a ghost kitchen turns your community into a conundrum and bad neighborhood. Forget about being an integral part; they can never be an organic part of your neighborhood. They are always an outsider, from their fleeting, selfish existence to their inherent longevity challenges. What is a dark store? What is a ghost kitchen? Are they not part of your neighbourhood?
The Concept of Local Dark Stores and Ghost Kitchen
Understand what a "Dark Store" is. Tesco, a British retail giant, pioneered the dark store model. A Dark Storeis a local warehouse of a company. Direct consumer entry is prohibited. It serves the customers online through last mile delivery. Tesco used this to level their inventory up for immediate availability when they ventured into Online Delivery Segment.
But the Dark Store concept in Western Markets is different from the Indian market.
In Western Market, supermarkets and departmental stores position a Dark Store to fulfil the customer needs as and when the demand arises and serve them online.
But dark stores in India are warehouses placed in the local neighbourhood to serve customers in a Direct to Customer (D2C) business model by online delivery apps.
Ghost Kitchen is a similar dark store, but for food businesses. Online food businesses own ghost restaurants to serve you food through online delivery.
The cause that brought these dark stores in retail into existence completely breaks the myth that they belong to a local neighbourhood. No, They DO NOT!
They don't allow customers to enter its premises and foster a bad neighborhood. You cannot shop from it directly when you can. The pleasure and plausibility of testing, sampling, and tasting the quality of the products are out of the question.
Delivery App And Ghost Restaurants Are Part Of Your Bad Neighborhood
Dark shops and Ghost kitchens, the idea to sell you products or services on demand as you order online. Online delivery apps are in a race to get customers by hook or crook. So you are showered with discounts, offers, and sometimes out-of-this-world deals as well. Also, to lure you with faster last-mile delivery, these apps need a warehouse or store close to you.
So a strategic community is preferred, and dark establishments are structured. Goods are stored with little regard for quality, freshness, or customer engagement. The only aim of dark stores and ghost kitchens is to make online deliveries. Delivery apps hype the demand, and these dark stores in retail help them somehow reach that demand without considering your customer experience. Dark Stores and ghost restaurants that intrude on your local community can Never offer
Faithful Consumerism
Customer Satisfaction and wholesome experience
Sampling, tasting, and other seller relationship benefits
Consumer-centric quality products and services
Trustworthy bargains and purchases
Value for money spent
Then What is Part of Your Local Neighbourhood?
Every local business that welcomes you cordially into your neighbourhood presents you with a fantastic customer experience. Those local businesses are a crucial facet of your community.
Local stores, local businesses, and community businesses are all part of your neighbourhood, and they are dedicated to providing you with time-tested, reliably decent services.
Dark cloud stores and Ghost kitchens are never a part of your neighbourhood and could never become a part of the future as well. They're delivery apps' booby traps, designed to entice you into their touted Direct to Customer companies, which are predicated on immediate gratification and long-term stress.
Your local neighbourhood's shops and local businesses offer a plethora of benefits. They have already earned your trust and faith and have presented you with complete satisfaction. Furthermore, they deliver online and on-demand products and services as and when you need them.
OlaGate is persistently, progressively igniting and growing your local business and local shops to provide exemplary service to everyone in the neighbourhood. It's an innovative platform to fabricate an enriching, healthy and effervescent community. Amp up for interconnecting localities by using the OlaGate app!
Wake up and Realize That Your Local Businesses Are Already Making Online Deliveries!
Local companies are no longer regarded as traditional and stagnant. The days of undeveloped local stores are long gone. As real India is catching up with the latest trends, every local business and local shop started catching digital business trends.
From selling online to providing reliable return possibilities, local businesses in your community are doing them all. It's just that you have underestimated their elite potential. They are not betting on investors' high funds or marketing gimmicks or taking advantage of low-quality service. They are only thriving and will flourish on your trust and deep-rooted satisfaction.
So understand that no dark store can own you. Your value and worth are beyond their short-sighted selling propaganda. Don't rub and relate with them. No dark stores and ghost restaurants or kitchens belong to your neighbourhood. They are just intruders for a temporary time. They have their expiry date arriving and threatening at their face, which is your best consumer experience crafted by your local businesses, with Love and care.
Local businesses and shops will present you with a great community and neighbourhood to live and enjoy. In making this journey truly effortless, seamless and highly fruitful, OlaGate is always with them.
OlaGate Provides You With A Healthier and Innovative Neighbourhood
With OlaGate, local businesses are realising the full potential of online possibilities and providing better service to their prestigious customers, such as you.
OlaGate understands that dark stores and ghost kitchens are misadventures. Local businesses and local shops are YAY! OlaGate exists solely to provide everyone with a better, more pleasant, and enlightening neighbourhood opportunity.