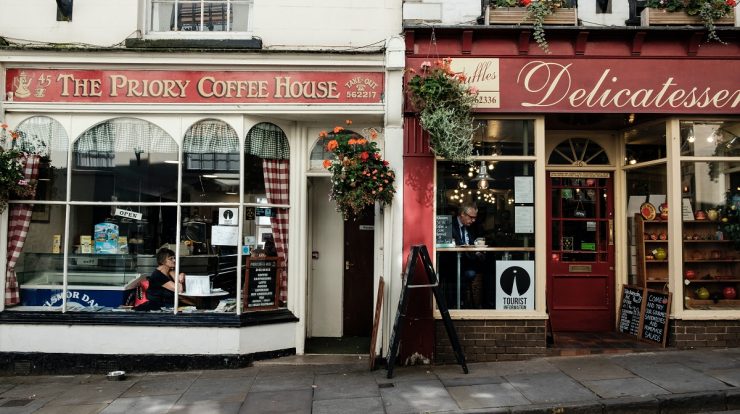 Whether you seek a gleaming inner-city ambiance or a peaceful and prolific surrounding area, where you dwell is important.
Your neighborhood is luxuriant with everything you need, want and desire. Individuals, families, local businesses come together, work cooperatively, use resources and live well-adjusted. In this process, they, directly and indirectly, contribute to the well-being of each other's lives in the community. People and countries develop on the pedestal that neighborliness provides. That is why they say – "Good Community Produces Great Families – Great Families Help The Country To Prosper!"
Connecting and interweaving with the neighborhood means being committed to our roots and supporting and reaping the benefits of the many great opportunities it has to offer and serve. That is why OlaGate ensures that we never break free from the precious connection with our local community. It is a digital platform that is reviving all of us to have great quality products, balancing the wholesomeness of our local stores and our quality of life.
With the advent and extensive distraction by the delivery apps, you are slowly losing your connection and neighborliness. The locality that used to take care of your needs and wellness is losing you. Also, the bad neighborhood atmosphere and issue is succumbing to one and all. This is resulting in various issues we are suffering from. From bad consumerism to low value-adding products & services; from decreased quality of life to failure of local entrepreneurs – The list of problems keep on extending.
How to overcome grueling problems in this today's distracted world? How does connecting with our local businesses give us a good locality and protect us from the bad community?
What Happens When Community Connects With Local Businesses?
Community means the people who are collectively living and sharing the resources commonly available. It is a bond that every individual enjoys, shares, and agrees upon the minute they start living in the locality.
Local businesses are also an integral part of the neighborhood. My neighborhood and your community all are filled with many local stores and local businesses. They all are providing us with wonderful opportunities to enjoy great products, better consumerism, and purchasing power. Enriching livelihood is the additional benefit I am enjoying through my vicinity, so do you. 
But delivery apps are trying to disturb our bond with our neighborhood's stores. Their entire tactics primarily depend on this toxic activity. Such unhealthy practices are bringing a lot of cracks in our connection with our local businesses. If we can protect ourselves from delivery apps and indulge in local shopping, the good locality is a splendid reality we will enjoy.
How Important Is It To Connect With The Local Business?
Local businesses should prosper for the upliftment of our realm. If one local store succeeds, it will boost the morale of the whole local business community. This will lead to many benefits that we will enjoy living in the region. We suffer from lousy consumerism and irrational services by delivery apps, but we don't know it yet. If we connect with intruding delivery apps, then we are self-destructing the quality of life and harmony of our neighborhood. To avoid this self-made calamity, connect with your local stores to do more local shopping.
Do you want to lose the best goods from your local stores? Do you want to miss out on the long-lasting quality of services in the facade of deals by delivery apps? Are you willing to sacrifice your purchasing power and a better life for mediocre deals? Are you looking to take upon plenty of other headaches by connecting with the shortsighted delivery apps? If no is your answer, then you should connect with the local businesses. Local shopping always helps us to have the good community we deserve.
To offer you a better, simple and lasting shopping experience, your nearby local stores are the best option. Home is a safe place to live, right? We will be happy to live in our homes, right? Like our home, our locality is the place to have a nurturing, enriching life. Local businesses and local shopping provide us just that, in fact, more. I am always satisfied with my neighborhood and the purchasing results enjoying buying here.
This is what OlaGate is trying to balance and present to all of us. The best platform for the local businesses to grow and quality consumerism through the local shopping to everyone around. The growth story of the neighborhood is in the power of local businesses in the vicinity. OlaGate is tapping that power and presenting you with the best shopping experiences made right out of your location.
How Connection of Community With The Local Nearby Businesses Gives Birth To The Good Neighborhood?
Vijay is a 45-year-old local businessman selling sarees in Nellore, Andhra Pradesh. He is so passionate that he introduced a plethora of designer silk and different sarees into his business catalog. Women in his neighborhood enjoyed the quality and variety of his products. They are fond of his business practices, and this fuelled their satisfaction and his growth further. Vijay's business growth increased with time.
The growth of Vijay's business increased with the satisfaction he provided to the vicinity. This resulted in increased local shopping from him. With time, he introduced men's clothes as well. The fruits he enjoyed with the quality of services made him follow the same quality path in men's clothes too. Within a short time, the neighborhood is enjoying better clothes and garments from this passionate local business of Vijay. Even my locality has such fascinating and better business experiences. That is the reason why I prefer local shopping in my area.
Don't misunderstand that they are only offline and follow old methods. In this digital age, everyone understands the necessity to update themselves; this is what local businesses are doing too. Online deliveries, servicing, returns, and discounts on occasions, etc. are some of the methods that even local businesses are following. I am enjoying all these services and benefits from my neighborhood shopping. Even if you do, just keep local shopping.
Neighborliness Is Now Simple, Easy, and Rejuvenating!
Don't doubt the power of neighboring businesses. Never underestimate the quality and quantity they offer to the people they are surrounded by. You will have a great shopping experience as you start shopping more in your location. OlaGate understands this situation and always honors the value that local stores bring to the neighborhood. That is why OlaGate is empowering every neighborhood with the power of local stores, thanks to the evolving technology. 
Also, connecting with your community and surrounding is not a herculean task anymore. You can easily connect, shop, and be updated with the local businesses of your surrounding area. I am constantly aware of the new products and services my nearby businesses are offering to me. OlaGate is streamlining and redefining the power of locals today. You can easily shop and connect with your community's shops. You can get a better value for the price you pay than the delivery apps out there. 
Connect with your local businesses; it will trigger development in your region in many ways. In return, you and your family will have a beautiful and happy existence.