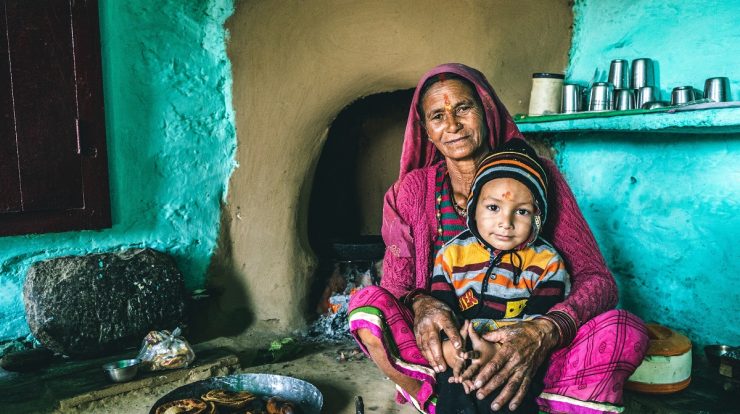 India is a distinct country filled with wonderful stories of local businesses everywhere. Local businesses and their inspiring journey have always been an integral part of our economy and source of inspiration. Every good thing should multiply over a while. But this is not the case with the local stores these days. Indian local businesses are suffering big time.
Local shops and local businesses of India are suffering and heavily incurring losses. All thanks to the pollution and toxic cultures that Delivery apps are spreading. What used to inspire our ecosystem to spread the fragrance of hope in our neighborhood is vanishing. OlaGate is striving to protect the best consumerism provided by the shops nearby. OlaGate took an oath to serve all of you better partnering with your neighborhood's local stores and nearby shops. It understands the power and true spirit of the local businesses. 
But you have to understand the ill side effects of having delivery apps around. You have to Understand Why local businesses are closing. What are the reasons for their closure? How are local businesses battling to sustain their families?
Delivery Apps Are Harmful To the Health and Growth of Local Stores and Your Neighborhood!
The advent of delivery apps started changing the economic and business landscape of local businesses. You might have personally not noticed, but your purchasing pattern and perspective have been shifted. Thanks (but no thanks)
to their marketing strategies, Delivery apps have shifted your interest from quality to quantity, from deep-rooted consumerism to discount-driven deals, from local firms to delivery apps.
Local stores depend on a steady, wholesome, and value-based growth approach. But their process is affected by the practices and activities of the delivery apps. Humble local stores depend on your neighborhood. Local markets are the shops nearby in your area and locality. Those shops nearby don't have the thirst to grow spread in all cities of the country. Shops nearby only have the hunger to serve the area better and consistently. But they are suffering and succumbing to the delivery apps and their war rooms' ruthless strategies.
You and your neighborhood are slowly losing those conducive shops nearby because of the delivery apps. The serviceable local stores are implementing new practices and even delivering online. But they are shutting down because delivery apps are detrimental to their health.
The Edge That Delivery Apps Enjoy is Threatening Your Neighborhood's Shops Nearby
Local businesses start on a small scale, but Delivery apps jump on a big scale and opportunity backed by big investors. With such investments, delivery apps go beyond "Offers Marketing". They even dictate the terms and conditions for the businesses they get onboard. Some will strive with hiccups in such a toxic environment, but many will fail. Here's a story about the ruthless edge that Delivery apps enjoy at the expense of others' suffering.
Rajat Rekhi has a tiny kitchen in South Delhi. He enjoys the success and response garnered from serving West Asian Cuisine. He planned only to deliver online, so he chose one food aggregator that depends on the discounts marketing model. For a brief period, he enjoyed the increased response. But slowly, Rajat realized that the ownership was slipping away from him. That online delivery app started dictating terms. They ordered him to minimize the cooking time to "15 mins" or less. Great food takes time. If you restrict the duration of cooking, you are eating away its soul. Rajat Rekhi is compromising his orders from that delivery app and is looking beyond them for a better, empathizing collaborator to deliver online.
In the above story, Rajat Rekhi has survived somehow. But many shops nearby who are into groceries, FMCG, and other segments couldn't survive the ruthless freehand and edge that delivery apps are enjoying. OlaGate balances IQ [Intelligent Quotient] & EQ [Emotional Quotient] on their journey to realize their vision and mission. That is why OlaGate understands the power and value of the efficacious local stores and partnered with them to present you with a great neighborhood. But not these deceptive delivery apps.
Delivery apps are not just disturbing the management of the local establishments. They are shattering the confidence, hope, and longevity of the shops nearby. They are spoiling the cohesive ecosystem of your community. The credit of Shops closed goes completely to the delivery apps.
Disheartening Situations of Shops Closed and Credit to the Delivery Apps
The struggle of the shops nearby that are closed doesn't stop with the closing down. Their shutting down affects their family life personally. Delivery apps have investors and groups who dump money and resources into them. They are not personally involved or vested in the business. This cannot happen with the local stores of your local economy. All those shops nearby that you are aware of are personally involved in their businesses.
Any loss they incur affects their livelihood. That is why they perform their business activities with great care and concern. That is the reason they breathe in better values and breathe-out better business practices. They create strong bonds with the customers and consistently evolve to suit their needs and wishes. But delivery apps are intruding on their neighborhood and destroying their business. Many local firms are incurring losses as customers are lured to delivery apps. Shops closed in your vicinity are a result of these losses.
Local Economy With Shops Closed is Rotting From Inside – OlaGate Comes To The Rescue!
The local economy comprises the shops nearby. But the shops closed as they are unable to withhold the ruthlessness of the delivery apps. People and families who run the shops closed are personally getting affected. Many families after the shops closed are unable to feed themselves. The Health, education, daily needs, safety, even security of such families are completely threatened.
You should give complete credit for such a sorry situation to the local economy to the delivery apps. They also reason for the inability of the local businesses to feed themselves and their families. But this situation should change. The shops nearby and the families who depend on and run it should be prosperous. Only then can you and I enjoy an enriching community experience. With this aim, OlaGate took birth. It aspires to provide excellent service to every customer, therefore benefiting individuals, nearby businesses, and the local economy. OlaGate supports the shops nearby. Their growth fuels and paves the way for a better local economy and a thriving community for all.