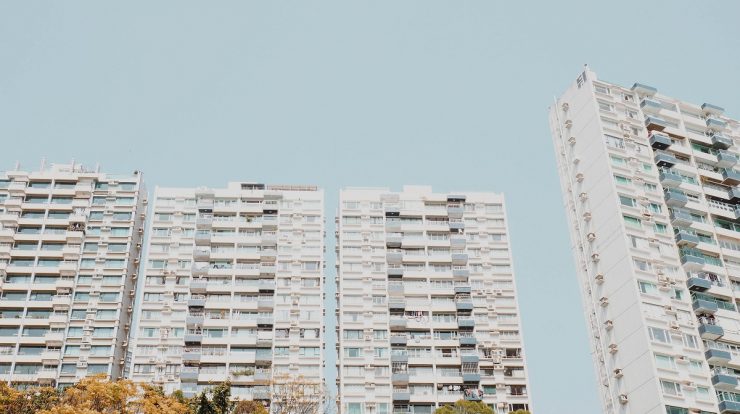 Being a member of your Apartment Owners Association (AOA) is not easy. Here are some ways to take the stress out of managing the association of apartment owners.
Being a member of the Apartment Owners Association (AOA) is not easy as it tends to eat into your personal and family time. Also called the Flat Owners Association or the Resident's Welfare Association (RWA), the AOA is a voluntary organization convened by the owners of the flats in an apartment complex.
The AOA works for the welfare of the residents and is responsible for providing services such as maintenance of amenities and enforcing regulations. They can also invest or deposit money for the purpose of repairs and maintenance in the common areas and facilities
What's the difference between the housing society and AOA?
Is there a difference between the housing society and the AOA in India? Yes, according to this article, they are regulated by different laws and have different procedures.
Housing societies in India are formed under State-specific legislation to create democratic voluntary organizations that can regulate the functioning of the cooperative societies within the State.
On the other hand, the AOA is formed under Apartment Ownership Acts specific to the State and provides ownership of individual apartments. The OlaGate app hands over the primary apartment complex management responsibilities to the AOA members.
7 benefits of managing your AOA duties with the OlaGate app
What are the key advantages of the OlaGate app over conventional managing committees, especially for AOA members? How does the OlaGate app assist the AOA members in decision-making, consensus-building, and conflict resolution?
The OlaGate app is also designed to make it easy for AOA members to manage and automate their responsibilities and tasks completely through a customized dedicated apartment management system. Here are some of the tasks that AOA members can automate with the OlaGate app:
1. Stay connected with your community
The OlaGate app helps you manage your tasks and stay connected online from anywhere in the world with your community, AOA peers, and the Property Manager.
Manage your community communication through a dedicated board feed and ask for your community residents' opinions and suggestions through the e-poll and e-survey features.
2. Manage all your tasks remotely
As an Apartment Owners Association (AOA) member, you can manage all your responsibilities remotely with complete access to all the information you need at your fingertips.
Start time-bound board approvals and keep track of them with a built-in board approval process. Manage and track board approvals, work orders, and invoices.
3. Delegate tasks remotely
Use the OlaGate Task Manager for simplified board task allocation, tracking, and management with a personalized calendar enabled with reminder alerts.
You can even onboard new residents and staff remotely to your community from the board approvals dashboard.
4. Manage service requests with OGDesk
The dedicated OGDesk app is integrated with OlaGate to help you manage complaints, service, and change requests. Access the society ledger at your fingertips and manage documents, books, and records with ease.
5. Manage the front desk
Allow your security personnel to stay focused on the security of the building by automating the check-in and check-out process with OlaGate's integrated OGSecurity app. It will help residents speed up visitor and staff check-in with pre-approval.
Residents can receive emails and alerts for packages and delivery and in real-time and also get pick-up reminders from the front desk. This real-time notification of visitor and staff check-in, mails, and package delivery builds confidence in residents.
6. Allow residents to connect and manage their tasks
The OlaGate app allows residents to connect with members of the AOA and the property managers in one click without having to share their personal contact information, as the built-in e-Intercom allows everyone to connect with each other without sharing personal info.
As an AOA member, you won't have to answer requests for community by-laws, rules, regulations, announcements, and notices as these are all easily accessible on the app.
Residents can also connect with their neighbours on the private social feed and send emergency alerts to the front desk and personal contact list. The OlaGate app also automates the resident's maintenance payments with a one-click view to the property ledger, mail-in bills and invoices.
Residents can view and book amenities with one click. They can also find local service professionals, businesses, producers, and vendors referred and reviewed by their neighbours.
7. Avoid manual errors and confusion
Conventional managing committees typically depend on manual entries which can lead to errors and confusion. With a comprehensive apartment management app like OlaGate, manual errors and discrepancies are eliminated, since every aspect of society management from accounting to facilities is automated.
Even the balance sheet reconciles automatically, making things easier for the accountant and treasurer. This simplifies the day-to-day operations of your apartment complex for the AOA members and residents.
By automating all these tasks virtually from anywhere, with 24×7 access, OlaGate helps the members of the Apartment Owners Association (AOA) or flat owners association to manage their personal lives and commitments without compromising on their AOA member duties and responsibilities.
Download the OlaGate app today and start building a safe, thriving community that attracts the best neighbours, where your kids can build wonderful childhood memories in a secure neighbourhood.