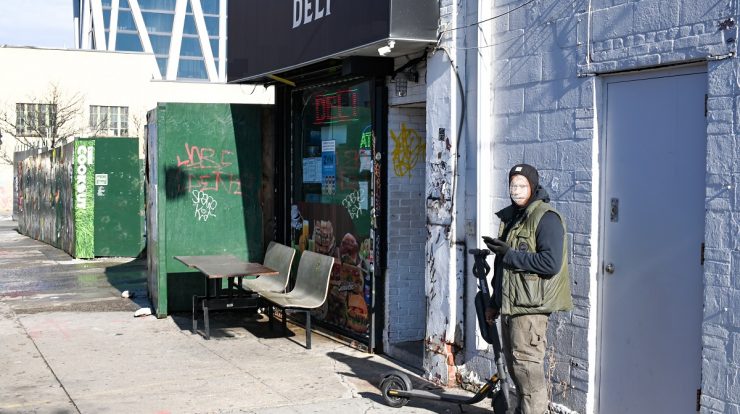 It is easy to get an online grocery, right? You can order groceries online at any time, anywhere. Isn't it true that this benefit compels you to shop for groceries online? To your advantage, many delivery apps are investing and making self-centered profits. Many delivery apps are making profits at the expense of your neighborhood.
Getting groceries online has become simple. However, you do not order groceries from local merchants or companies online. You never buy anything from your neighborhood retailers. That is making your beautiful community into a bad neighborhood. Sadly, the balanced and dynamic neighborhood, as well as the one-on-one relationship with individuals, have disappeared.
OlaGate is inclined to transform your community into a progressive, vibrant place to live by collaborating with local merchants and businesses. They've set out on a heinous quest to completely ruin your jazzy locality. To present you with a broken neighborhood and make profits at your risk and loss. Do you know that every order you make from delivery apps is pushing you into a distressing neighborhood? Let us see how.
How Delivery Apps Alienate Local Retailers From Your Community?
If you open the internet for online delivery, you will be blasted with advertisements offering deals and discounts. Delivery apps shower limitless deals on every business. You will receive special and mass-appealing promotions from restaurants to the online grocery that you will be unable to resist. A dedicated customer analytics team of delivery apps analyzes your online behavior. Based on these patterns, delivery apps will strategize their marketing plans.
All their marketing plans are aimed to do one mission: To provoke you to order from them. Frequency of ads, deeply discounted deals, personalized suggestions are some of the weapons that delivery apps use on the public. All these collectively grab the attention of the demographic. People who find value from local stores get provoked to buy from the delivery apps. Every order we choose brings us closer to a bad neighborhood.
Why are Online Grocery Ordering and Delivery Apps a Cause of Bad neighborhoods?
OlaGate empathizes with the hard work, legacy, and consistent values that local stores offer to us; that is the reason OlaGate is on the journey to empower local stores and build the best community and neighborhood experience for us. But delivery apps never care about local stores and businesses. They only play their mind game to ruthlessly eat away the profits, money, and growth.
Aakanksha Porwal is the owner of a Mumbai-based retro diner called Vahnilla & Company. Complete credit to the food delivery apps; she is losing a major chunk of her revenue. If you talk to her, you can hear the pain of unfair control and unasked discount strategies that food delivery apps apply to her business to make more money for themselves. She signed on to those delivery apps dreaming of catering for the entire diaspora of the city of Mumbai.
But she is now losing her foothold on her business and strategic decisions. She recently started the "Logout Movement", encouraging other victim business owners of the delivery apps.
Like her, many local businesses are regretting their decision to come on board with these delivery apps. Such a toxic ecosystem can traumatize the entire neighborhood. The ill and unethical trade practices that delivery apps adhere to result in an unhappy neighborhood.
How to Protect Your Neighborhood From the Influence of Online delivery?
A pleasant, enriching neighborhood is the epitome for a congenial life for all of us. The well-being of local stores is pivotal for a great neighborhood. If you rely too much on the delivery apps and their service, then be ready to suffer from a bad neighborhood. You may be enjoying short-term discounted deals as you order groceries online. But in the long run, you are self-destructing your own life as an individual and the neighborhood you are living in.
All the local businesses in your neighborhood await to serve you. You can order groceries online from your local stores. Your local businesses are looking forward to serving you with top-quality products. But as the delivery apps are dumping products and discounts, you are attracted to them.
In this process, you are missing a great consumerism possibility and premier products from the very local stores of your neighborhood. Your entire community suffers from this negligence arising out of delivery apps' presence. To protect yourself from a bad neighborhood, you just have to do one thing. Get services from your local stores. Stop considering delivery apps. Don't get trapped in their misleading advertisements. You will have a good community, a wonderful sphere, and a locality if you start valuing your local stores and retailers.
Paving Way For a Great Neighborhood and Community!
Bad neighborhoods are just a result of our choices. If we choose temporary hype and benefits over long-term value-added services, then we are prone to a bad neighborhood. The Internet empowers us to order groceries online, online grocery, shopping, and food delivery as well. But we should rationally understand what offers great value to us.
Start connecting with your local stores. Don't underestimate them by any chance. In this digital age, even they have powered up. You can order online from your local businesses and local stores. Order groceries online and order food from your local stores. They are amping up their services range to offer you great services. Every order you make from delivery apps clouds your already bleak chances of enjoying a good locality. The sooner you divert to the local neighborhood, the better your community experience becomes.
OlaGate Understands That Local Stores Are The Quintessence For Great Surroundings!
The very vision behind the inception of OlaGate is to enhance the community with the power of local stores. There is no neighborhood without local stores. Wholesome, precious consumer experiences are only possible with OlaGate. So keeping this in mind, OlaGate powers up the entire local stores and their range of dynamics with the customers. This opened new services areas and new possibilities for local businesses to explore and be successful.
Every order you make from your local stores will take you closer to the best neighborhood and wonderful community.
Start ordering from your local businesses. You deserve the best, and they are always striving to offer you the best.