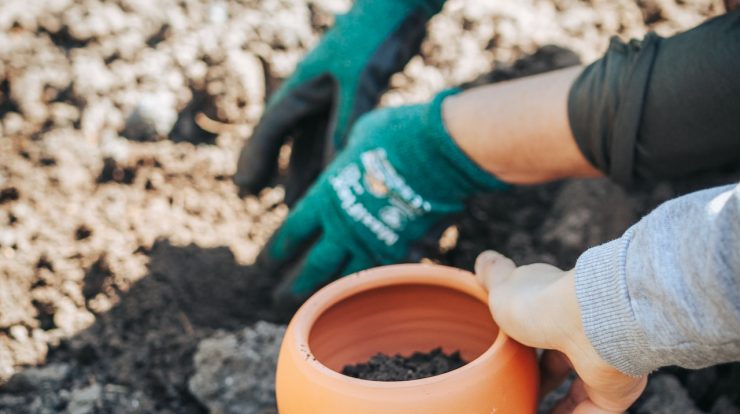 Finding Purpose in Parenting and Entrepreneurship
As a founder, you are likely driven by a desire to address a particular cause or concern, one that resonates with your personal experience, your family and friends, and others who may be facing similar challenges. Your motivation for starting a business may be born out of a passion to make a positive impact in the world.
Yet, as you embark on this journey, you will find that the experience of building a startup is similar to that of parenting a child. Like a parent, you will need to nurture your business idea from its infancy and help it grow and flourish through the various stages of development.
The concept of parenting might not be relevant to young entrepreneurs in their 20s, who may not yet be thinking about starting a family. However, the reality is that everyone has experienced parenting, either through their own upbringing or with some hands-on experience raising children. As such, everyone has an adequate background to relate the startup journey to parenting.
As you begin on your own journey, it is important to find your "why" – that deeper purpose that motivates you to pursue your vision. Just as parenting requires intentionality and focus, so too does building a startup. By staying focused on your mission, you can overcome the challenges and setbacks that come with entrepreneurship. With a clear sense of purpose, you can stay motivated and make progress toward your goals.
The Importance of Self-Introspection in Entrepreneurship
This article will provide insight into the correlation between parenting and building a startup. The process of ideation to solve a problem can be compared to the decision to have a child. Both involve careful consideration and planning. The first question to ask yourself is why you want to do this. Parenting is a huge responsibility that comes with many sacrifices, adjustments, and coordination. No one becomes a parent just because they like their neighbors, relatives, or friends' kids. There needs to be real motivation and complete mental readiness to embark on this journey.
Think about what is driving you to become an entrepreneur. What is your objective? Is it just a fleeting thought? Did you dream of becoming a millionaire? Is it because your neighbor, friend, or colleague built something? Do you want to be the king of your own world? Are you driven by a cause or incident? Are you driven by a problem you are facing? Is it some social issue driving you?
There are many questions to ask yourself during this process of answering your own "why". During this process of self-introspection, it is important to live with these questions for a few weeks, discussing them with others and examining one's own motivations. Don't worry, nothing is going to change in a few weeks. No one is going to steal your idea, and no competitor is going to show up. This is your self-introspection time. It's time to understand what you want and why you want that. Unless you find self-convincing answers to those questions, hold on to them. If it fades away after a few days or weeks, you have your answer – that's not your passion. So let it go and make room for the next one. Don't worry about any delay.
If your idea gets more aggressive and occupies your mind, then there is something driving you. But wait, you still need to answer a few questions. Is it just an emotional connection? Is it something just about you? Is it your own personal belief and experience? Are there more people out there who echo the same concern?
Of course, you will need to delve deeper into these questions during your primary market research. But it's better to find answers to a few basic questions early on during this self-introspection phase. At this point, it's all about you and your own "why". So spend time on this until you are completely convinced.
The Loneliness of the Startup Journey: Navigating the Challenges of Time, Money, and Relationships
Launching a startup can be an isolating and solitary experience. Even those who you thought you could rely on may disappoint you when you need them the most. While some may be willing to help, they may not have the right resources or skills needed for your business, and others may even turn their backs on you. Networking is essential for success, but it can be difficult to find genuine and suitable resources in today's world. No matter what, you must keep pushing forward; waiting for help is not an option as it could lead to failure.
Another challenge to consider is how you will manage your finances and family obligations while pursuing your entrepreneurial goals. It is vital to ensure that your family is supportive of your vision, or at the very least not against it, as fighting battles on both fronts can be overwhelming.
In the world of startups, time, money, and relationships can often feel like they are working against you. This is why startups are considered to be both scary and risky. However, there is one person who can always help you in this process without any questions: yourself. It is essential to find your inner strength and believe in your vision.
Just like in our personal lives, we cannot be successful parents alone. Similarly, in the world of startups, we need partners who share our vision and can support us through the ups and downs. Finding the right co-founder can make all the difference in the success of your startup. In our next article, we will delve deeper into the importance of co-founders in the startup journey.
Conclusion
In conclusion, parenting and entrepreneurship are both meaningful endeavors that allow us to nurture and develop something new and valuable. By finding purpose in both, we can gain a deeper sense of satisfaction from our work and make a positive impact on the world. Through these two pursuits, we can create something of lasting value and bring about a brighter future.